Skip to bottom page
Struggling with your heating system? Take a look at these user guides.
What type of heating system do we have at Huntersgate?
Your home has a 'Communal Air Source Heat Pump System' - this just means your air source heat pump system is shared - and the system supplies all the underfloor heating and some of the hot water for each flat.
How does it work?
The communal system is made up of pipes that run in a loop from the communal air source heat pumps, which are located in the green fenced compound. These pipes then run under the plant room at Honford Hall, the 3 residential blocks, and then back to the units in the green fenced compound.
Each flat also has its own separate network of pipes that run around the property.
Heat from the communal system enters each flat via a HIU (Heat Interface Unit). You can find this in the small cupboard inside your flat.
The communal system works best when the water circulating around it maintains a steady temperature.  If you only have your heating programmed to come on in short bursts, the water in your flat's heating pipes will be significantly cooler as it re-enters the communal system loop. This drops the overall temperature, meaning the heat pumps have to work harder and use more electricity to get the water back up to the right temperature.
If both the heating and hot water come on at the same time, the system will always prioritise the hot water – meaning that you may feel like your heating isn't working.
Need more detail on how to get the best out of your system? Read the attachments below.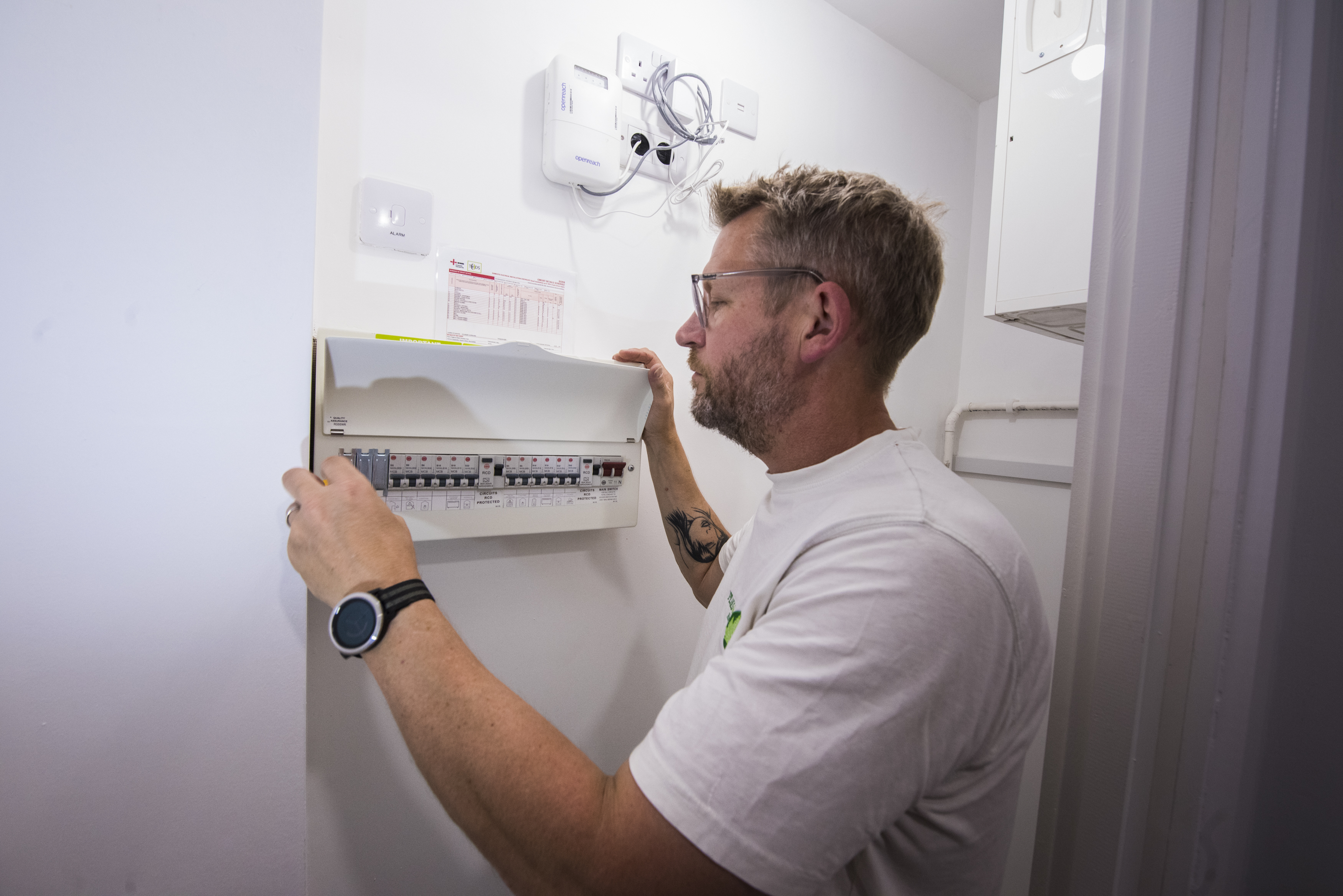 Got a question? Or need to report an issue?
Call the Trust on 0800 012 1311 or email trust@peaksplains.org. 
Related links
Share this content