Skip to bottom page
We are always on the look out for the very best people. Apply for a job, we'd love to hear from you.
Location: Macclesfield
Salary: up to £27659.86 per annum (including Tool Allowance)
Location: Macclesfield
Salary: £23,917 per annum
We are committed to equal opportunities and diversity. We are Disability Confident and therefore welcome applications from all sections of the community, people of all protected characteristics.
We wish to reiterate that declaring a disability at the point of application, or at any point in a recruitment or selection process, will not count against any individual, nor prevent them from being shortlisted, subject to meeting the minimum criteria of the person specification.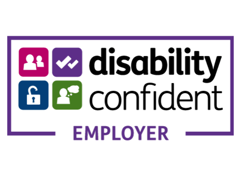 We will acknowledge all applications submitted via the website however, although we welcome all applications, we can not respond to all that express an interest. If you have not heard from us to arrange an interview within 4 weeks of the closing date, please assume you have been unsuccessful. Unfortunately we are only able to give feedback to candidates who have reached interview stage.
Need more information before you apply?
Struggling to complete your application?
Call: 0800 012 1311
Write to us: HR Team, Peaks & Plains Housing Trust, Ropewalks, Newton Street, Macclesfield, SK11 6QJ
Email: recruitment@peaksplains.org
How we handle your data
On our application form, you will be asked to submit basic information about yourself, your work history, qualifications and right to work in the United Kingdom. We will use this information to determine your application for an advertised role. We process this information in accordance with the General Data Protection Regulations 2018.
Retention
We will retain the personal data from the application you submit via the online recruitment system for 3 months. After this time any data you submitted will be cleansed.
Share this content