Skip to bottom page
An update on the plans to redevelop a site in Knutsford formerly known as Winstanley House. On 10 August 2022 we received planning permission from Cheshire East Council to build 28 new affordable homes.
Latest update June 2023
Planning permission has been granted by Cheshire East.
Casey Group are being appointed as our contractors - this means that they will build the homes.
Casey Group should start building the 28 new homes in early July 2023.
We're working with our customers to empty the garages next to the site. 
The planning process
We are delighted to say that, after in-depth consultation and revisions to our designs, our planning application has been approved by Cheshire East Council (10 August 22).
Application No: 22/0566M
The Trust will build 28 affordable homes. They will be 1 and 2-bedroom apartments. The scheme will also include parking and landscaping. 
"We are commitment to addressing housing need in the areas in which we operate. These new apartments,  close to the centre of Knutsford, will provide much-needed affordable homes in a fantastic community."
Mark Howden - Chief Executive
"We were so pleased that the planning committee voted unanimously to move forward with this development. The committee complimented us on the way that we sought feedback on our plans locally and incorporated changes where we could. The committee also praised our determination to provide affordable homes in this neighbourhood."
Dan Brocklehurst - Development Manager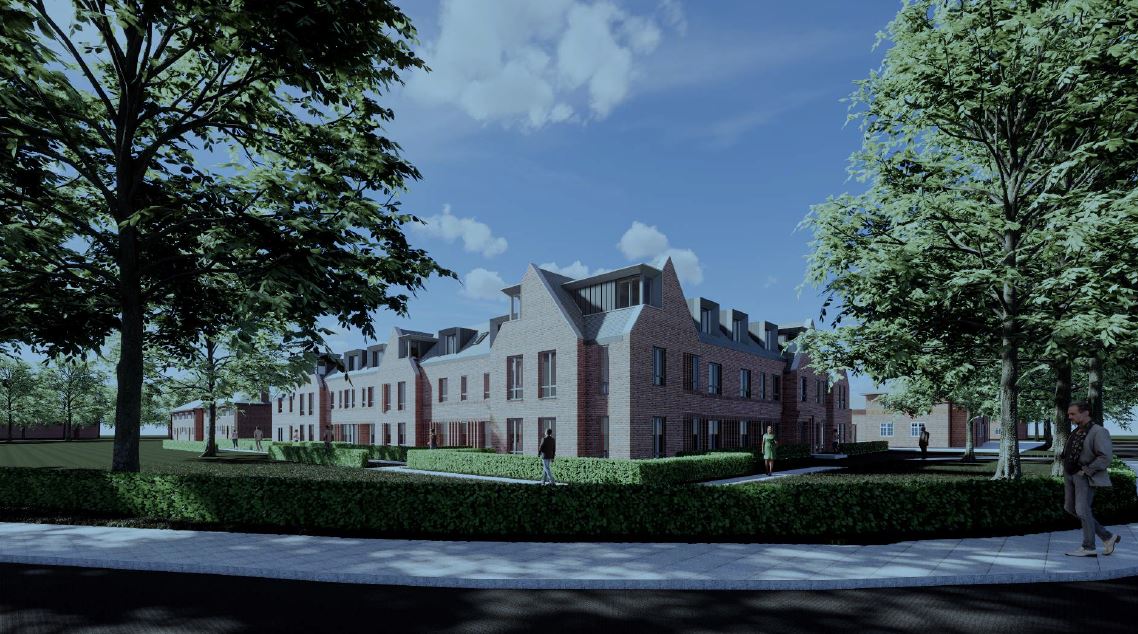 Architect: Bowker Sadler
The garages next to this site
The garages that are adjacent to the former Winstanley House site are still standing, but they will also be redeveloped to provide car parking.
We will contact our customers who rent these garages as the planning process progresses. We will give them plenty of warning for when we will need vacant possession of these garages.
Archive: Resident and stakeholder meetings
Meeting notes from 4 May 2021
In May 2021 we held a meeting to discuss our plans for Winstanley House and Warren Close in Knutsford with nearby neighbours, Councillor Mike Houghton and other key people involved with the Knutsford Neighbourhood Plan. Here are notes from that meeting. 
If you want to be involved in any future events, get in touch with us at getinvolved@peaksplains.org.
The demolition phase (complete)
The demolition of the site is now complete and the site has been cleared and secured.
Share this content