Skip to bottom page
If you're moving home or ending a tenancy you will need to give us four weeks' notice in writing. Your notice period will then start on the Monday after we receive the signed and completed form: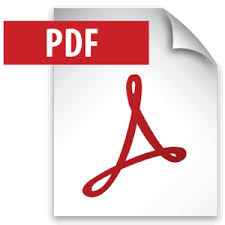 Ending you tenancy form PDF (148KB)
What we do next after receiving your notice:
Once we've received the form, we will arrange a final visit from us at the property.
When moving out of your property please make sure:
You hand in your keys and any fobs at Ropewalks by 10am on the following Monday.

If we receive the keys and fobs after this time you will be charged the full weeks rent on the property and you may also be charged for the cost to change the locks to the property and for the replacement fobs.

 

The property is clean, tidy and you've taken all your belongings with you.

Unfortunately, if you leave items in your home, we'll have to charge you for removing and disposing of the items

If you have pre-payment gas and electric meters, please leave the gas card and electric key or card at the property. Alternatively hand them in when you return the keys and fobs to us at the end of your tenancy.
Ending your garage tenancy
If you are ending your garage tenancy you will need to give us one weeks' notice in writing. Your notice period will then start on the Monday after we receive the signed and completed form:
Once you've ended your tenancy you'll need to:
Hand in your keys in at Ropewalks by 10am on the following Monday.

If we receive these after this time you will be charged the full week's rent on the garage and you may also be charged for the cost to change the locks to the property and for the replacement fobs.

 

Make sure the garage is clean, tidy and you've taken all your belongings with you.

Unfortunately, if you leave items in the garage, we'll have to charge you for removing and disposing of the items