Skip to bottom page
Your impact
We wanted to know how to improve our services. Here's what you told us - and how we used your comments to make the way we work even better.
What is Scrutiny?
We invite our customers to join a Scrutiny Panel. These take place around twice a year.
This is where you focus on one of our service areas (eg grounds maintenance, repairs, antisocial behaviour) and you recommend how we can improve that service. 
Grounds maintenance - your recommendations
In September 2021, 7 customers, 1 leaseholder and 1 local resident met over 2 and a half days to discuss our grounds maintenance service and how it can be improved. Here's what the panel discussed.
Sometimes we're not sure who owns a piece of land - it could be us, Cheshire East Council, or a private landlord/developer. 
You asked us to improve our mapping of local areas so we're certain which areas we are responsible for. This will make it clearer who is responsible for what area.
We agreed that this would be a positive way forward. 
You asked us to benchmark customer expectations against an agreed set of figures, so that we both know exactly what to expect from each other.
We agreed and will work with Challenge Group to continue creating a new set of service standards for all estate management.
You asked to be involved when we choose a new contractor, eg when we decide which company to hire for grass cutting. This way, we will all understand what's most important to you in your estates and green spaces.
We agreed that customers should be involved throughout the whole process.
You asked us to consider working alongside local community groups to create a low cost gardening service that would help our more vulnerable customers maintain their green spaces.
This is something that the Trust used to organise for customers several years ago. The service was stopped since it was inconsistent and unequal between customers. 
We discussed with the Scrutiny Panel how we will look into whether we can revive this service - but we also made the panel aware of the difficulties that might stop us from being able to provide the service.
You told us that you would like us to audit our contractor's work to make sure that the service that they're providing is at the right standard.
You also suggested that we create agreed targets with the contractor and include site visits (with both ourselves and the contractor) as part of this.
We are already inspecting our contractors work but we will need to discuss the process and standards with Challenge Group.
You asked us to add a section to the Trust Tenant Charter so that you know exactly what to expect from the people working on our estates and grounds.
As we mention above, we agree with this and are working with Challenge Group to create a new set of standards for how we manage our estates.
You told us that you wanted a ground of customers to regularly meet and inspect our estates, spotting which areas need improving and which areas are maintained to the right standards. 
We are already setting this group up - you can sign up here. 
You asked for a form on our website where you can report grounds maintenance issues and attach pictures. We agreed that we will look into this.
You wanted us to consider an environmental strategy for our grounds maintenance, which might include things like cut and drop visits (a form of composting).
This will feed into our current environmental strategy. You can read about our strategy in our Environmental, Social and Governance Report and you can read about one of our most recent environmental successes here.
Grounds maintenance
Find out more about our grounds maintenance responsibilities and when we plan to carry out work.
Planned and responsive repairs - your recommendations
On 23 March and 30 March 2021, 7 customers met on Microsoft Teams to discuss responsive and planned repairs. Here's how we've been carrying out the recommendations.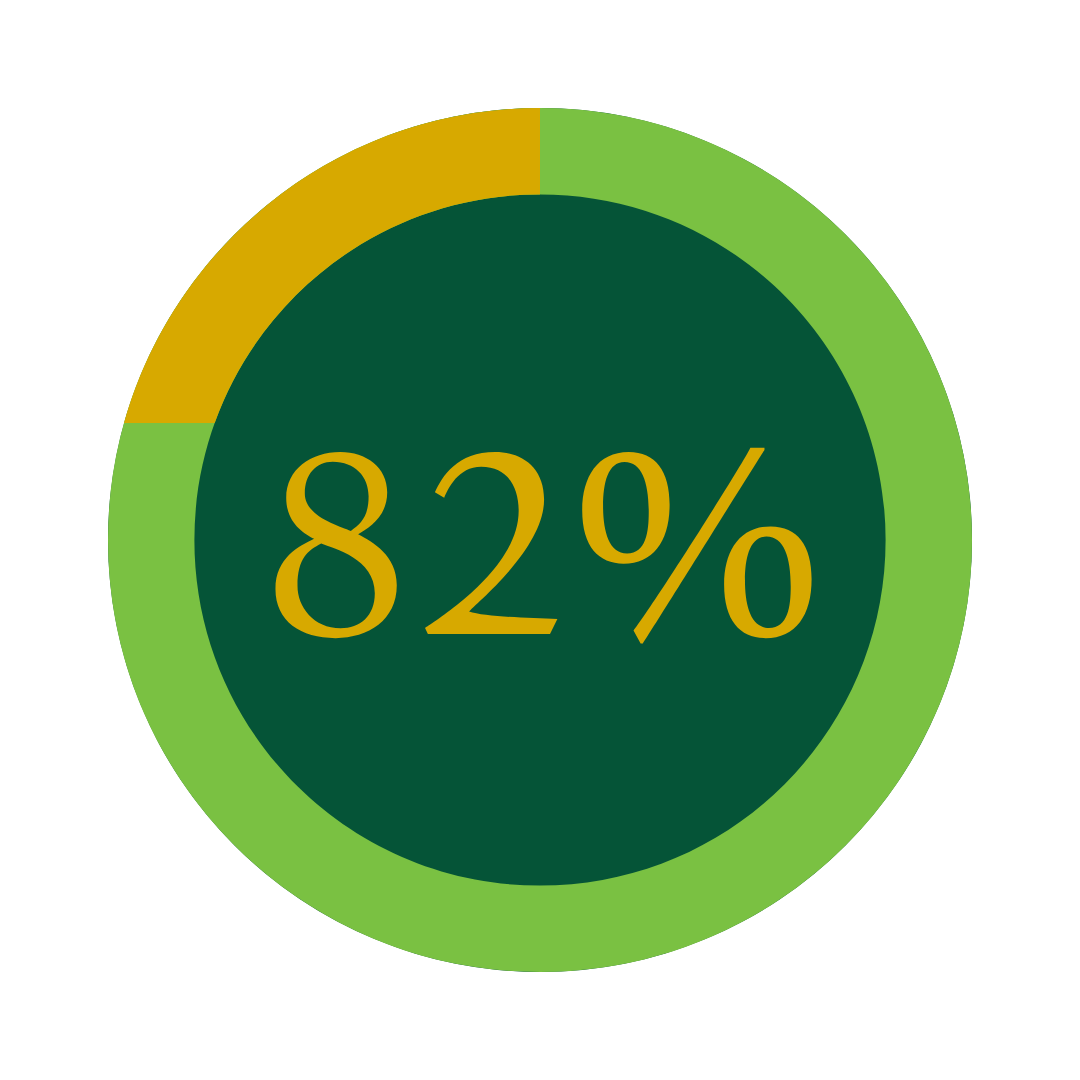 So far, we've put 82% of your Scrutiny recommendations in place.
You asked us to look at how we manage our subcontractors, and make sure that their work is up to the right standard. 
We're currently finding new suppliers, who will provide services for the Trust - things like drainage, roofing, damp and metalwork.
The Trust will choose most of it's suppliers through a system that considers what standards we expect, within what time frame, right first time targets and sanctions for poor performance.
By April 2022, we will have made significant progress in finding our new subcontractors. 
You wanted us to check our repairs before and after they are completed, so we can make sure that they are up to the right standard. 
We already check the work before we complete the repair, and we showed the Scrutiny Panel how we're planning to check repairs after they're complete too. 
We haven't started to check repairs after they have been completed yet. This is because some of our staff are self-isolating from Covid-19.
We're hoping to start carrying out these checks in April 2022.
You wanted us to work with you to create service standards for our repairs service - including how we deal with no access visits and how we book follow up visits. 
We've drafted our repairs services standards, and it's been shown to the Scrutiny panel for feedback - which has been positive overall. 
We're now looking at how we will show customers these repairs service standards and this is being reviewed by our Executive team. 
The services standards are likely to be put in place by April 2022 and this will help us give customers a clear and consistent repairs service.  
You asked us to continue putting in controls with our contractor Orbis, who manage our out of hours calls. You wanted to make sure that you were receiving the same standard as calls you made during normal office hours. 
We already monitored our calls with Orbis, and we'll continue to do so. We regularly catch up with our contractor and look at their performance reports. 
Orbis had a severe staff shortage at the start of the year - their performance has since improved. 
You asked us to outline exactly what you can expect from our operatives in the Trust Tenant Charter - both our staff and our contractors. 
The Trust fully supports this and is looking at how we can do this, and how we can include our expectations from you too.
You asked us to look at how we can improve the software we use to manage your repairs, so that we can look at improving our communication with you, especially 'on our way' texts and other reminders.  
It has been challenging to find a way to action this. So, we're reviewing this software as part of a wider project involving a range of teams at the Trust and some external teams too. 
So far, we're looking at how you report repairs so that we have a better understanding of the system - and the steps that we've taken so far are having a positive impact on the service.
You asked us to offer operatives an induction and refresher programme on our customer service expectations, how to follow to all relevant processes, and training on how their role impacts other business areas - like planning. 
We already have an induction programme in place, but this wasn't made specifically for our operatives who work face to face with customers. 
We are working with our Learning and Development, Health and Safety, and Human Resources teams to make sure that these changes are made.
You asked us to have a look at how we collect feedback and how we take action on it. You wanted us to make sure that unhappy customers are contracted about their issue, so they don't have to follow up the problem themselves. 
A lot of improvement has already been made in this area and satisfaction with the repairs service - according to TLF, who carry out surveys with our customers once a year - stays at a high 86%. 
However, we have employed another inspector and this will make sure the trust can monitor the standard of our service more closely. 
You asked us to prioritise customers who hadn't been in contact with us for a long time, and use this as an opportunity to check on the property and customer needs. 
We think that this is a great idea - but it will need all teams across the Trust to get involved, so it will be brought up at the next date when all relevant personnel are brought together. 
You asked us to improve how we record your complaints. You wanted us to record more detail, so we know exactly what is wrong.
We've been working on improving how we measure our performance over the last 12 months and we are going to continue working on this. It's a large piece of work and this is likely to carry on until the end of 2022. 
Repairs
Find out about each of our responsibilities for planned and responsive repairs, emergency repairs, rechargeable repairs and also gas servicing.
Join our Scrutiny Panel
We're always looking for people to be apart of our next Scrutiny Review. Let us know if you'd be interested in finding out more.
Related links