Skip to bottom page
Back in June 2021 we announced that we had signed up to Together with Tenants. We explained that we wanted to give tenants a real voice. As part of this plan we need your help. In return we'll enter you into a prize draw.
Take this 10 minute survey to win Love2Shop vouchers
Prize draw! First prize £100. 2nd and 3rd prizes £50 vouchers.
In 2021 we signed up to the Together with Tenants charter, created by the National Housing Federation, which encourages us to take a look at our commitments to you.
The next step for us to get your feedback on how we measure our performance.
Prize draw!
Take the survey before 25 January and tell us how we should measure how well we are doing? 
What the Charter aims to do
The Together with Tenants Charter was created by the National Housing Federation to strengthen the relationship between residents and housing association landlords.
We have adopted the Charter and the six commitments in the plan.
Here they are – and a bit about what they mean to us.
We will treat all residents with respect and our relationship with them will be based on openness, honesty and transparency.
We will provide our customers with clear, accessible and timely information, including important information about their homes and local community, how the Trust is working to address problems, how it is run, and information about the Trust's performance on key issues.
We will seek and value the views of customers, and will use this information to inform decisions. Every individual resident feels listened to on the issues that matter to them and can speak without fear.
We will work with residents to independently scrutinise and hold the Trust to account for the decisions that affect the quality of their homes and services.
Our customers' homes are good quality, well maintained, safe and well managed.
We will provide simple and easy-to-use routes for raising issues, making complaints and seeking redress. When things go wrong we'll provide helpful support and advice.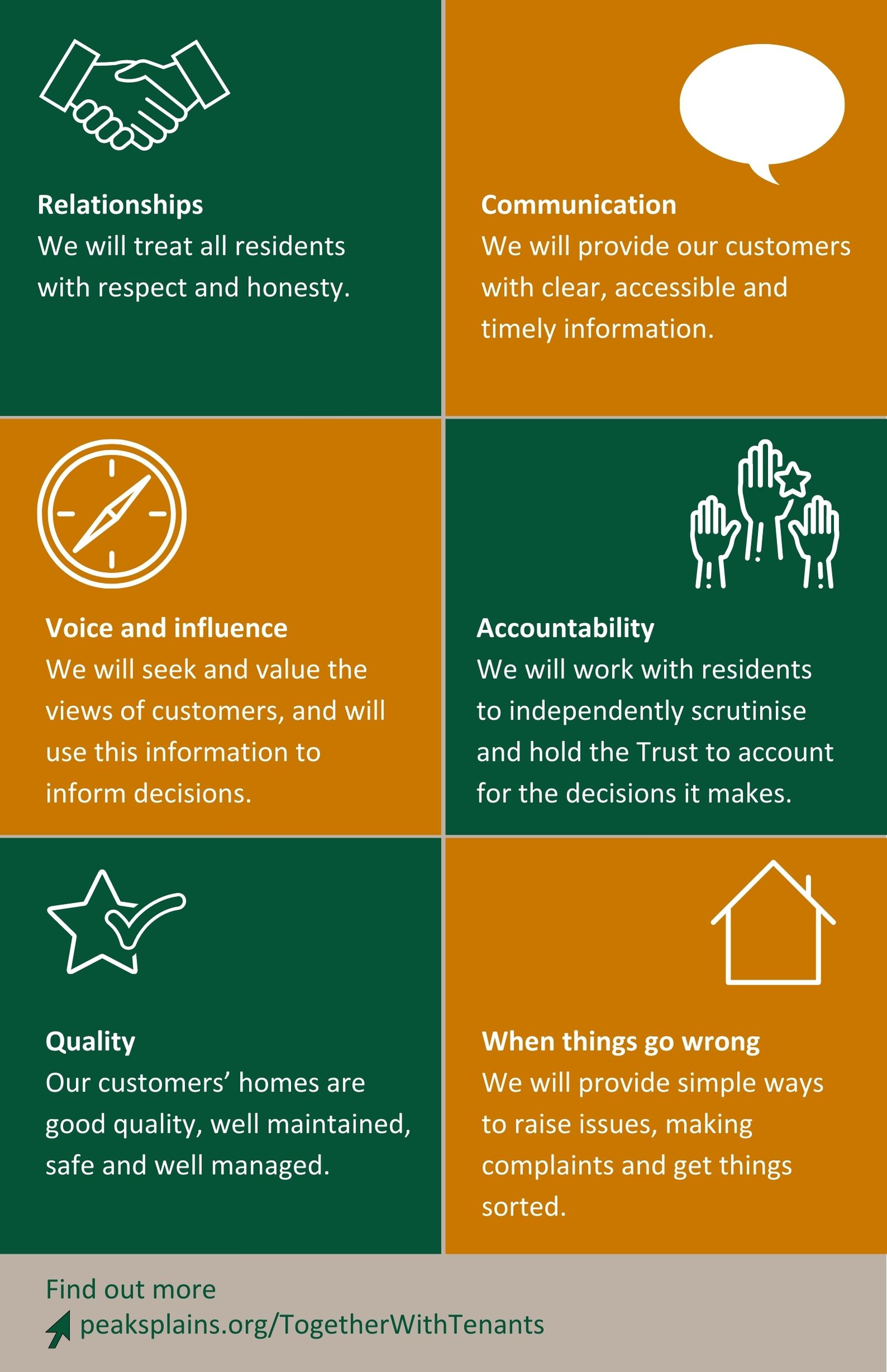 With your help we will shape these commitments and use measurements that you have chosen to keep us on track.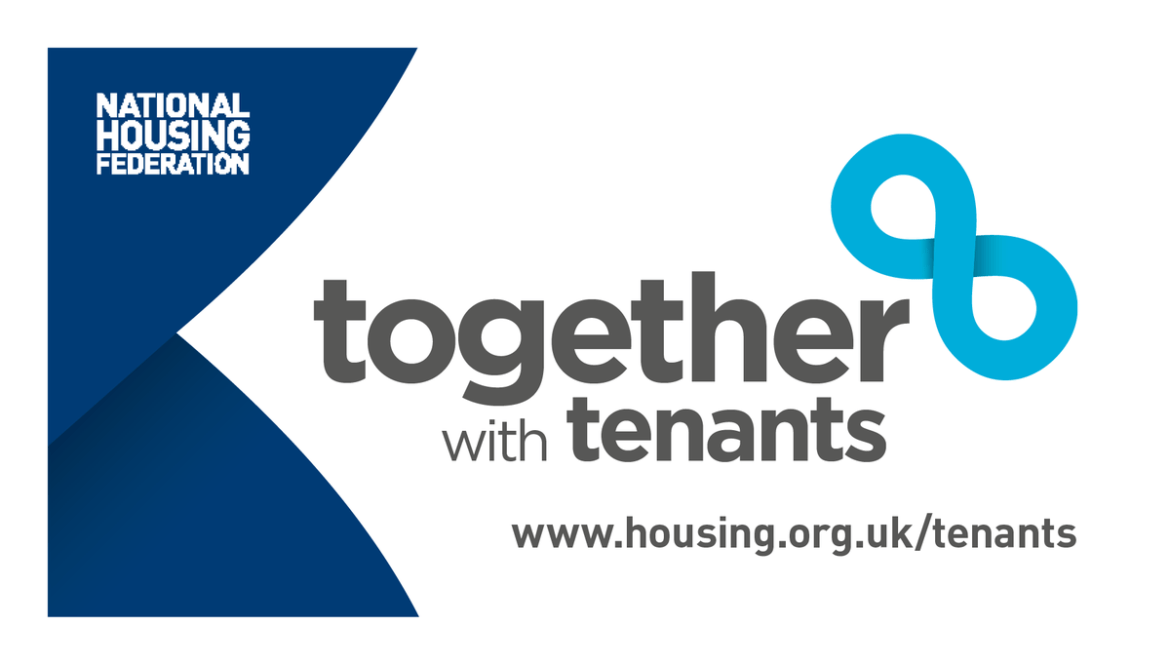 We signed up to the National Housing Federation's Together with Tenants Charter in 2021.
Find out more
We learn so much from our customers - why not join us?
Thanks so much for helping us to shape our Together with Tenant promises. Remember, if you have any questions get in touch with us by emailing getinvolved@peaksplains.org. 
Share this content