Skip to bottom page
Improvements to your home
We're delighted to say that we are just about to restart our kitchen and bathroom programme of improvements. Sorry it's taken us a while to get things moving again. Here's what you can expect if you are on the list.
Kitchen and bathroom improvement programme 2022-23
In 2020 we made the difficult decision to delay our programme of kitchen and bathroom improvements.
We're delighted to say that we are just about to restart this work, which run over the next 18 months. We're also really sorry that's taken us a while to get things moving again.
If your kitchen and/ or bathroom are due for an upgrade, you will get a letter from us.
If your home is on the list
You will get a letter from us to confirm this.
Connolly Ltd will install your kitchen or bathroom.
They will contact you to let you know when work will start.
They will also contact you to arrange a 'design survey' for your kitchen or bathroom.
This is also a chance for you to ask questions before work begins.
If a 'design survey' already exists for your home, it's likely that Connolly will still contact you to confirm your choices.
If your home needs an asbestos survey, we will plan this ahead of any work.
Environmental Essentials, will contact you to make that appointment.
Why a survey?
If you are on the list for a new kitchen or bathroom our contractors will arrange a survey first. This is your chance to:
ask any questions you may have
choose the kitchen or bathroom you would like for your home.
Rather than ringing in, it's best that you wait for this survey visit so that you get personalised answers to your queries. It will also help us to provide a better service for you.
How do we choose which homes to improve?
Your kitchen or bathroom gets planned in to our programme based on a condition survey of all homes that was carried out by Savills.
Over the last five years, we have completed 1,195 new bathrooms and 1,317 kitchens.
We will contact you when it is your turn.
We are also working closely with our tenant panel to explore how we prioritise this kind of work in the future and to make improvements to homes where it's needed most urgently.
To provide better value for money we'll be working across our patch, town by town. The program will start in Macclesfield and Knutsford and then move to Wilmslow, Alderley Edge, Stockport and Altrincham.
Contact us about kitchen or bathroom improvements
Kitchen and bathroom improvements Q&A
If you have a repair to book in, please contact us to arrange a convenient appointment.
If however you have caused the damage to your kitchen or bathroom we will charge you for the required work.
• Call: 0800 012 1311
• Email: trust@peaksplains.org
We undertake regular stock condition surveys so that the information we base our decisions on is up to date and accurate.
We have a record of all the kitchens and bathrooms that fall below the Decent Homes Standard and we'll be completing these ones as soon as possible.
If you feel that you would benefit from a walk-in shower, wet room or other adaptation to your current bathroom, you need to contact Cheshire East's Adult Social Care Team first.
You can reach their Occupational Therapist team by calling:
• 0300 123 5010 and selecting Option 2.
The Occupational Therapist will carry out an assessment and identify the most suitable solution for you.
They will then contact the Trust to let us know what they recommend. If you have any further questions please get in touch or visit our website.
We recommend that you get in touch with us first. That way we can make sure that we have all the information we need.
You can also follow our complaints process, which you can find here.
If you'd like to seek further advice and support, you can contact the Housing Ombudsman.
• Online complaint form: housing-ombudsman.org.uk/residents/make-a-complaint/
• Phone: 0300 111 3000
• Email: info@housing-ombudsman.org.uk
• Postal address: Housing Ombudsman Service, PO Box 152, Liverpool L33 7WQ
Other improvements
We make improvements to make sure that our homes are safe, dry, warm and maintained in the best possible condition. These are some of the works that we carry out: 
New heating systems or boilers

New wiring systems and consumer units

New kitchens and bathrooms, where necessary
Roofing (including associated work to chimneys and gutters)

Pointing and render repairs to walls

Windows and doors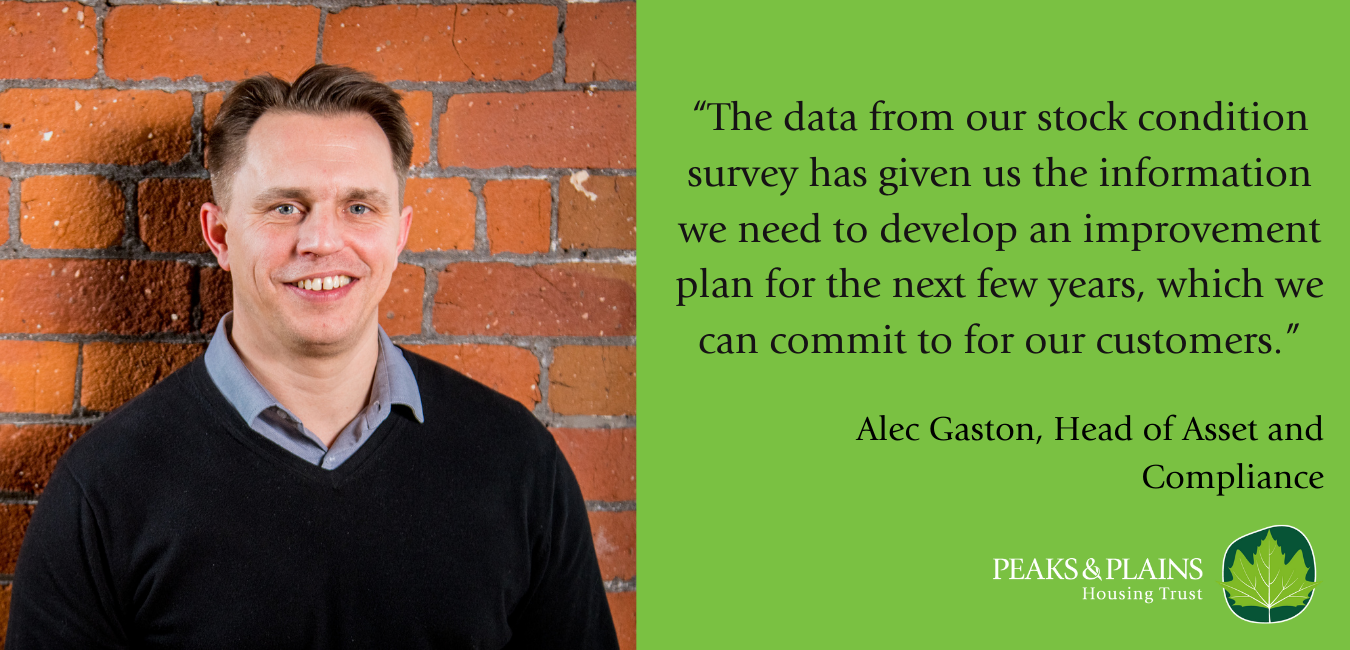 Related information