Skip to bottom page
It's that time of year when damp, mould and condensation in the home can become a problem. Recent news stories have, quite rightly, raised awareness of this issue.  Here we outline our approach is to damp, mould and condensation and how we can help.
Don't panic
First of all, try not to worry. Some customers have contacted us, concerned about what we see on the news.  
Let us know
We are here to help. 
We can't help if we don't know that you have a damp, mould or condensation problem. So get in touch in all the usual ways.  
If you have already reported this and you are not aware of the next steps, then please do get in touch where this will be followed up with our repairs team and escalated where necessary.
Get the facts
What is mould?
Mould is a microscopic fungus that grows in cold and damp places. Signs of mould at home include fuzzy black, white or green patches on the walls and other surfaces which can cause a damp/musty smell.
What is damp?
The most common difference between rising and penetrative damp is the height at which it occurs. Rising damp will only occur up to a metre from the ground level, whereas penetrating damp can occur anywhere and can be caused by leaks from pipes, gutters, roofs etc.
What is condensation?
Condensation is water vapour in the air in most homes - warm air holds more moisture than cold. When this moisture meets a cold surface (eg a window or wall) the vapour turns into visible droplets of water.
Water running down windows, damp patches on walls and un-insulated ceilings are the obvious signs that there is condensation in the home.
Find out more about:
Visting your home
If we schedule in a visit to your home to take a look at your damp or mould problem, here is what to expect.  
We will send one of our Inspectors, who will have knowledge in this area. 

 

They will assess the areas of your home that you are concerned about and discuss their findings with you.

 

Any remedial work that's needed will be explained and repairs raised accordingly following the visit.

 

Sometimes, the problem may be more complex and require a specialist contractor to attend, the Inspector will explain this to you.

 

The Inspector will provide tips and advice on managing the situation.

 
Waiting for an inspection
If you have an inspection booked, there is plenty that you can do while you wait for your appointment. We are sorry, but sometimes you will have to wait a few weeks.  
With high energy bills and the cold weather, we know that not all these measures will be easy, but they will all help your mould problem. 
Keep your property well ventilated by keeping extractor fans turned on, opening trickle vents to the windows and opening windows – especially when cooking, after bathing and when drying clothes inside the property.

 

We don't recommend drying clothes on maidens or radiators, but if you need to, ensure you ventilate the room properly to allow the moisture from the clothes to escape.

 

You may see water droplets on the windows, tiles and other surfaces, especially in the morning. You must ensure you wipe the water droplets away with a towel and ventilate, this will prevent mould.

 

After bathing and when cooking ensure you close the door and keep the window in that room open and/or the extractor fan running until all the moisture has evaporated.

 

Do not allow furniture to rest against walls, this prevents air circulation to that area which will act as a cold spot and is favourable areas for mould to grow on surfaces, including your furniture.

 

Try to keep the temperature in your property consistent (between 18-21c) and avoid putting the heating on in short bursts at a high temperature.

 
If we know about the problem we can help. Here's how to contact us.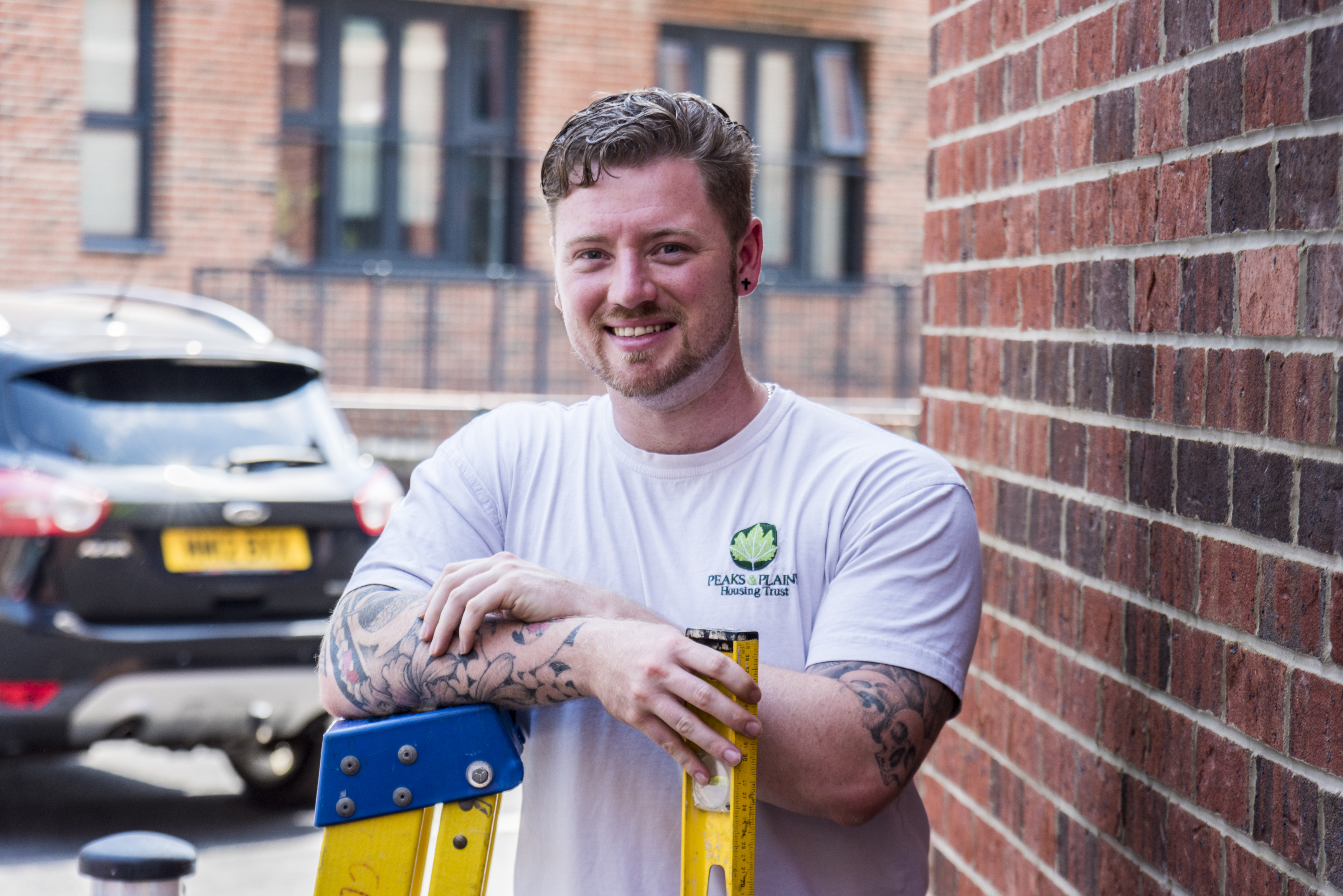 Our Inspectors have a wealth of knowledge about how to keep your home free from mould damp and condensation. While you wait for a visit, try the tips on this page to help tackle the problem head-on.
Share this content