Skip to bottom page
Looking after yourself and others
Here at Peaks & Plains, we take safeguarding seriously, so this week we are supporting Ann Craft Trust by raising awareness of safeguarding issues and prioritising the wellbeing of ourselves and those around us.
So what is safeguarding?
Safeguarding refers to the measures used to protect the health, wellbeing and rights of individuals – allowing them to live free from abuse, harm and neglect. This is especially relevant to children, young people and vulnerable adults.
Our safeguarding tips
Speak up – even if you're not sure. See something that doesn't seem right? Report it and let someone who can help know.
Recognise the signs of abuse or neglect. By raising our awareness of safeguarding issues, we can identify who and when someone might need help.
Look after yourself. Taking care of your own wellbeing can help you to better look after and support others.
Remember, safeguarding is everyone's responsibility.
Worried about yourself, a friend or a relative? Head over to the Ann Craft Trust website to see who you can contact for safeguarding advice.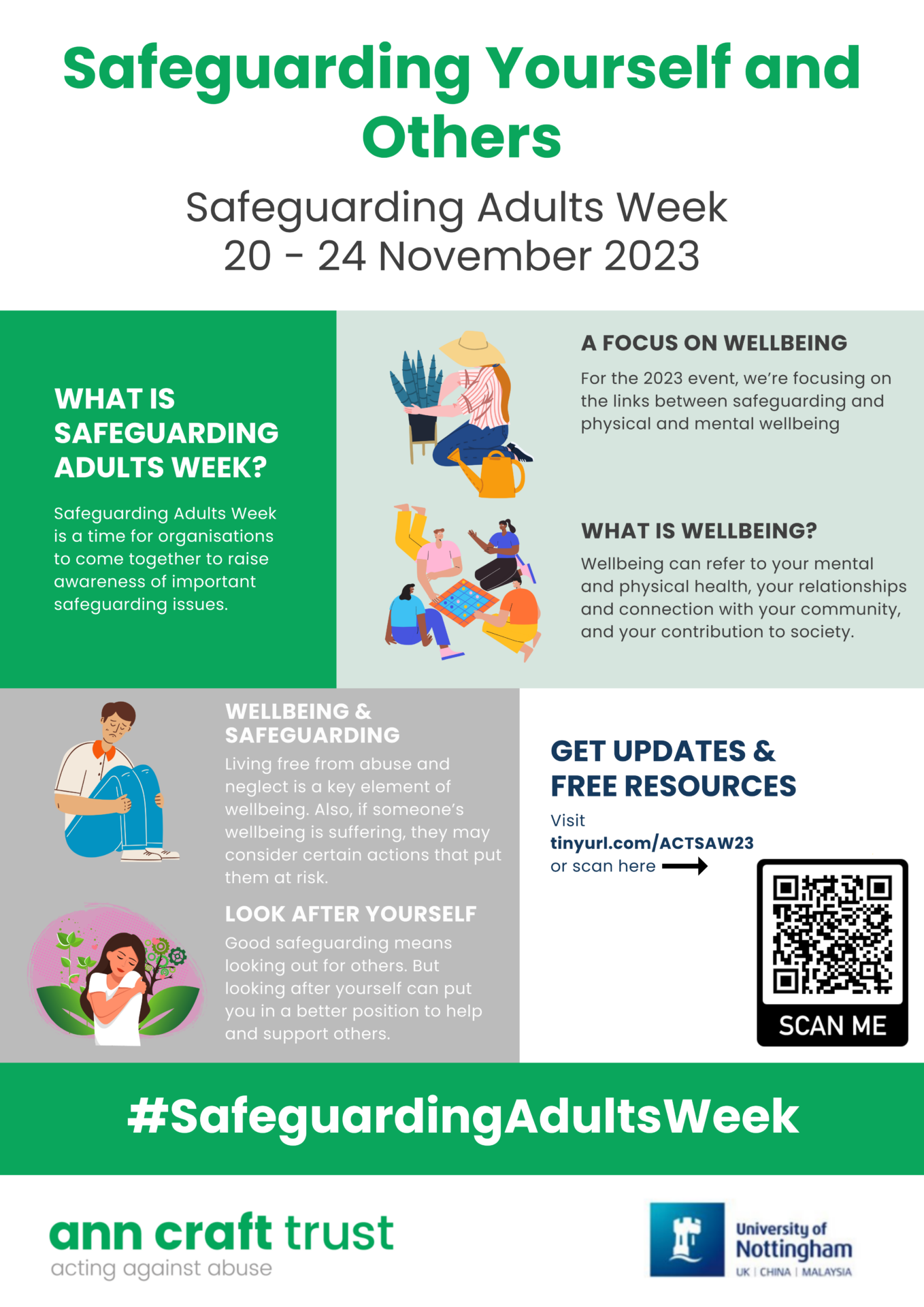 Need to report an incident?
Get in touch