Skip to bottom page
Meet our Tenancy Sustainment Officer, Jaime Hyde.
What does your role mean to you?
The role of Tenancy Sustainment is both challenging and rewarding. We work closely with both Trust staff, as well as other partner agencies. The Tenancy Sustainment Team work closely with some of the Trust's most vulnerable and complex tenants in order to try and sustain, maintain and support them in their tenancies. 
It's hard work, and can be very challenging at times, but working with great teams who are customer focussed and have a wide range of skills and knowledge makes a huge difference. It's often the team work that goes in to supporting our tenants that can be the difference to them sustaining and maintaining their tenancies successfully, and providing positive outcomes for all.
Find out more about what it's like to work for the Trust
Our current vacancy: Customer Support Manager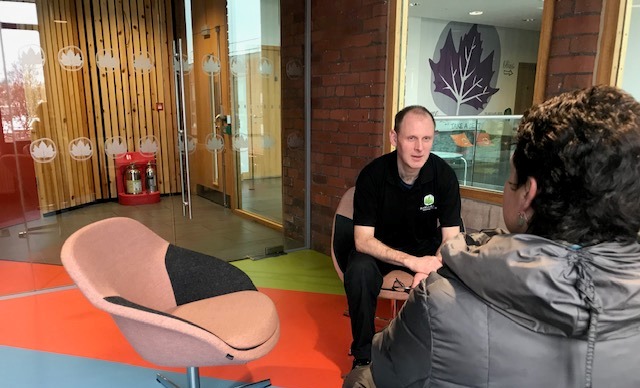 Tenancy support officer, Jaime
What are your day to day tasks and issues?
No day is the same for me. The days range from handling rent related issues, hoarding and property conditions, to maximising income for tenants. I also deal with tenancy and benefit issues, working with tenants and their families who may be struggling with serious mental and physical health needs. The role involves a high level of team working, often involving our Income, Enforcement and Customer Experience Teams. However, more often than not it also involves working closely with mental health services including our Talking Therapies service, Cheshire East Social Services, the Police and other support agencies.
Do you think you've got what it takes to manage this team?
A fantastic opportunity has arisen for a newly created role to join and lead our team. You'll be responsible for a multi-disciplinary team who tackle anti-social behaviour issues along with support services for customers to help them sustain their tenancy.
Share this content