Skip to bottom page
The Board sets our strategic direction, monitors our progress and makes sure that we're performing as we've agreed. It is made up of people with a range of skills and experience.
Our Board members come from all walks of life and each one brings their own perspective and experience, but collectively they are responsible for pursuing our best interests.
The Board's responsibilities
Strategy - To approve the Corporate Plan.
Corporate performance - To monitor the Trust's performance - financial and non-financial.
Risk management - To set the risk framework and protect the Trust from adverse financial and reputational events.
Governance - To set the appropriate control framework and delegating responsibilities to enable effective decision making.
Meet the Board
John has been Chair of Peaks & Plains since October 2015, having previously been Chief Executive of the Rochdale Development Agency, a highly successful public/private sector partnership involved in delivering a wide range of major physical development projects and business growth services.
John has a long-standing interest in area-based regeneration and has worked in a variety of public and public/private company settings in delivering such place-making activities.
A professional career of some 36 years has embraced town planning, economic development and urban regeneration, largely based in the North West and much of it gained at a senior executive level.
John is married to Louise and has two grown-up children, James and Rachel.
Tom is a highly driven and broad minded young achiever who has used the background of his degree and experience to support young entrepreneurs in realising their dreams of being next generation business owners.
Tom's interest in Business began during his time at school, and developed through the years whilst studying. After leaving full time education, Tom founded and ran his own event production company, which immediately exposed him to the business world. To compliment this, he chose to study a distant learning degree in Business Management to demonstrate a commitment through growth and development.
Tom is now engaged in multiple businesses and was presented with the prestigious award of Cheshire's Young Achiever. Using his experience to date, Tom hopes to develop his own skills and to use them to support young entrepreneurs. He has already been involved in several initiatives, including a Dragons Den programme that was delivered in schools, where the winner went on to receive development funding to set up their own business.
Tom lives and works in Macclesfield and is a keen supporter of community activities.
Samantha has a background in housing, starting out in a strategic role at Manchester City Council and then later at Southway Housing Trust where she was Deputy Head of Regeneration with special responsibility for housing for older customers.
She also has experience of customers service and performance review with the housing sector. More recently she has started her own online business.
Samantha lives with her family in Macclesfield.
Simon Leighton is the Managing Partner of Croftons Solicitors LLP which is a legal specialist firm serving the housing and regeneration sector. 
He is passionate about using his experience to support and benefit the local community and to help regenerate Macclesfield. 
Simon lives locally in Adlington and is married with 3 children.
Alison has lived in Macclesfield all her life, she was born and brought up on the Hurdsfield Estate. She has been a tenant with Macclesfield Borough Council and Peaks & Plains since 2005. 
Alison was a member of the Trust's Scrutiny group for a couple of years, a role which involved reviewing the policies and procedures of Peaks & Plains and gaining an understanding of the values of the business alongside having the pleasure of working with the other group members and members of staff.
Alison works for a local kitchen and bathroom supply and installation company in Macclesfield as a Business Development Manager. Her role covers areas of HR, Health & Safety along with other areas of the business and she brings this wealth of experience to the Board.
Kate specialises in business development, digital and organisational transformation and communications. She currently works for Civica, a global IT-based services provider.  Previously Kate has worked in senior roles at Warrington Borough Council and The Guinness Partnership.

Kate grew up on a council estate and is passionate about affordable, quality housing. She has strong family connections to East Cheshire and now lives in nearby Marple. She is married with three children.
Gordon has over 40 years experience in environmental planning and sustainable development, and has worked in industry, consultancy and the voluntary sector.
He believes in the provision of high quality homes at genuinely affordable cost, that contribute positively to local communities.
He also has first-hand experience of homelessness.
Brian worked in branch banking for over four decades until March 2019, including many years involved in trade union representation and negotiation.
In May 2019 Brian was elected to Cheshire East Council, representing Macclesfield South ward and is the Council nominee to sit on the Trust board.
Brian has lived in Macclesfield for 30 years and is married to Fiona.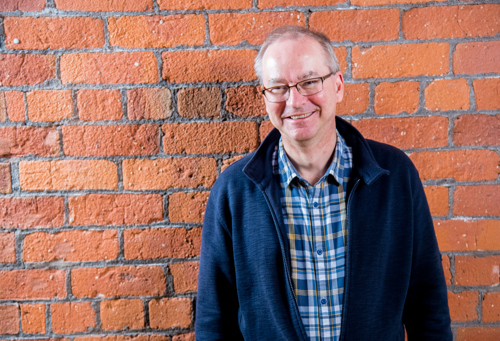 Anthony had a long career in the banking sector and in 2013 set up his own business providing advice to small and medium sized businesses on matters such as strategic business issues, budget management and performance management.

He has held a number of non-executive board roles for a range of small businesses and acts as a business mentor.

He is currently Chair of Lincolnshire Housing Partnership.

He lives near Nottingham with his family
Join the Board
We don't currently have any vacancies on the Board but if you think that you might be able to play a part in the future please send us your CV.