Skip to bottom page
What is the Challenge Group?
Most importantly, the Challenge Group helps us to improve our services that matter most to you. 
The group is made up of 11 members who constructively challenge the Trust's service quality and performance, influence policy and procedure development, and to ensure the Trust's decisions are in the best interests of our customers.
Our Chair of the Challenge Group, Heather Bilton, looks back at the year 2019/20,
It's been a really busy year for Challenge Group. We have tackled everything from policies and rent to fire safety and complaints.
We meet regularly to lift the lid on the workings of the Trust and to ask the questions that we think that all tenants would like to ask if they had the chance.
Importantly, we also got involved with a Scrutiny Panel in 2019. This was an in-depth look at one topic and this year the focus was on Mutual Exchanges. We got a chance to understand the current process, ask questions to find a better way, and to make recommendations.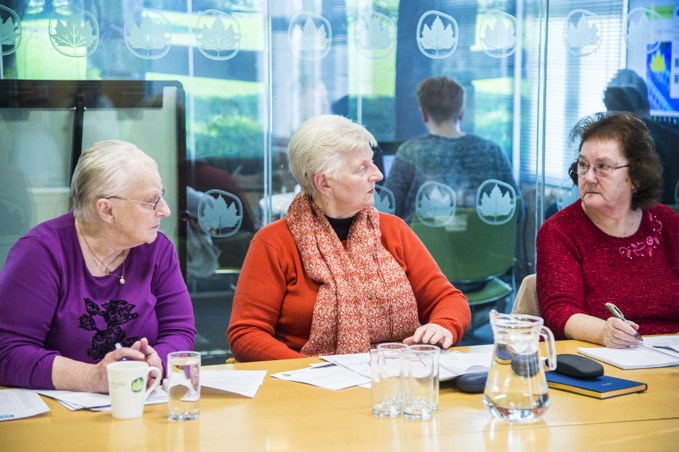 How often does the Challenge Group meet?
Every six weeks for approximately three hours. 
Becoming a member of Peaks & Plains Challenge Group is a perfect opportunity for you to:
Develop new skills

Meet in a friendly environment with other like-minded people every six weeks

Share your opinions and ideas

Be a part of something that makes a real difference
And we will:
Offer training opportunities

Schedule meetings to work around you and your lifestyle

Feedback your thoughts and suggestions to our management team

Cover your travel expenses
Apply to join our Challenge Group
We have ambitious plans to strengthen our customer's voice - and we'd love to hear from you.
We have several vacancies available. All you have to do is complete the form below with you application and we'll be in touch. 
Other ways to get involved
Share this content