Skip to bottom page
We are supporting Fire Door Safety Week. Read about our fire door safety works and how to check your door is fire safe.
Our fire door safety works
Because of their importance in protecting lives, it is essential that fire doors receive regular inspections –how often is likely to depend on many factors, including the age and condition of the door.
Our teams are working hard to replace doors with fire doors in all our open deck flats and sheltered schemes. Alongside, improving the fire safety for residents we are upgrading bin chutes and fire stopping within communal areas.
These works are due to be completed in Feb 2021.
Remember, fire doors are not fitted unless the property is over three floors.
Source: ifsecglobal.com/global/fire-doors-for-beginners/
The importance of fire doors

To put it simply, fire doors save lives.
These specialist doors are tested against the elements and purpose-built to withstand roaring fires for as long as possible. They allow buildings to block in and delay the spread of fire from one area to another.
Fire doors have a few vital safety features and really can be the difference between life and death. Two of the most important functions fire doors have are:

• When closed, they form a barrier to stop the spread of fire
• When opened, they provide a means of escape
Checklist for checking your door is fire safe
It's important that you report any issues or concerns to the Trust.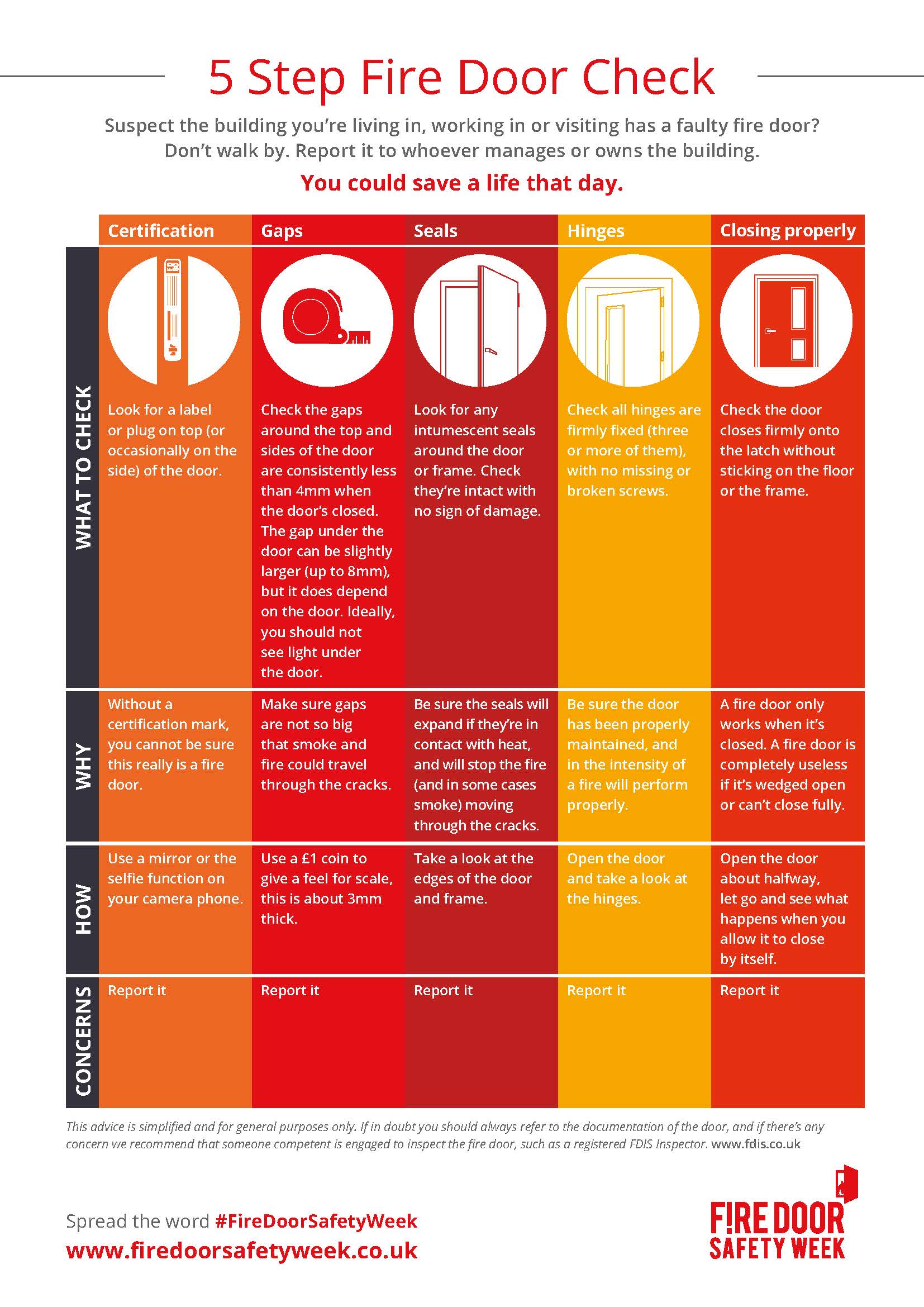 Source: British Woodworking Federation
Here's a video showing exactly how important fire doors are
Sources: ifsecglobal.com/global/fire-doors-for-beginners/
yeomanshield.com/
Share this content